01
Event 
Management
Software
(EMS)
Participant Management
Campaign email / SMS
Registration form
Ticketing
Statistics
Description

Our Event Management Software (EMS) is the back office in which you, the event organizer, can prepare for the arrival of guests.
It includes features like: importing of guest lists, emailing campaigns, creation of registration and ticketing site and configuration of the services at the event (such as access control, networking and gamification) and reporting tools.
The platform allows you to create a 100% digital event, through our connected services. As the most comprehensive participant management tool on the market, it offers exclusive features all in one place.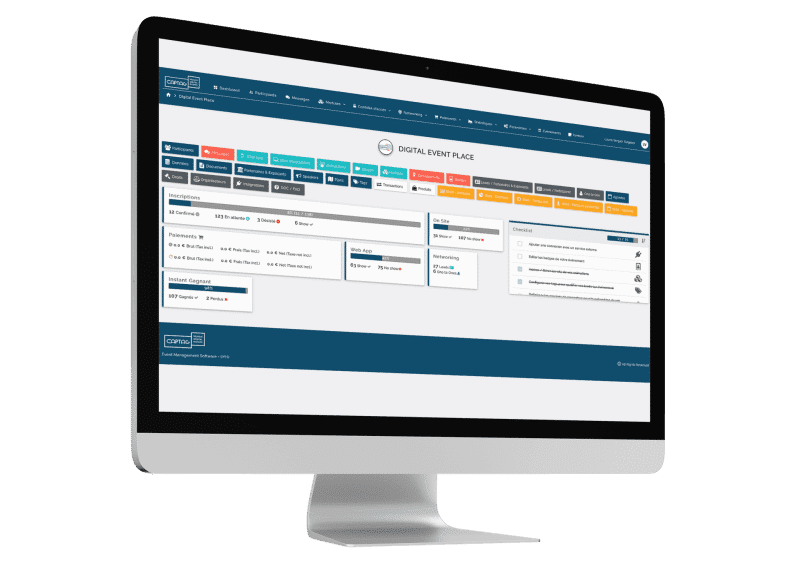 02
Web
Application
About speakers and sponsors

Personalized agenda

Networking

Matchmaking

Live & Streaming

Interactions

Q&A
Moodboard
Quiz
Description
The web application is the ideal companion for every guest, providing 30 services and animations, such as allowing them to register for workshops, providing useful information, facilitating networking, helping them interact with the event and also providing the option to follow the event remotely.
The emailing and SMS campaign management tool is intuitive and customizable depending on your needs. It allows you to monitor results of campaigns, such as opening rate, click rate and other useful insights. Our expertise guarantees delivering mass mailings, with smart features like saving the event directly in their calendar and confirmation of attendance.
The ticketing system can be updated to your needs, based on your designs and sector, while our statistics tool allows you to see key figures of the event.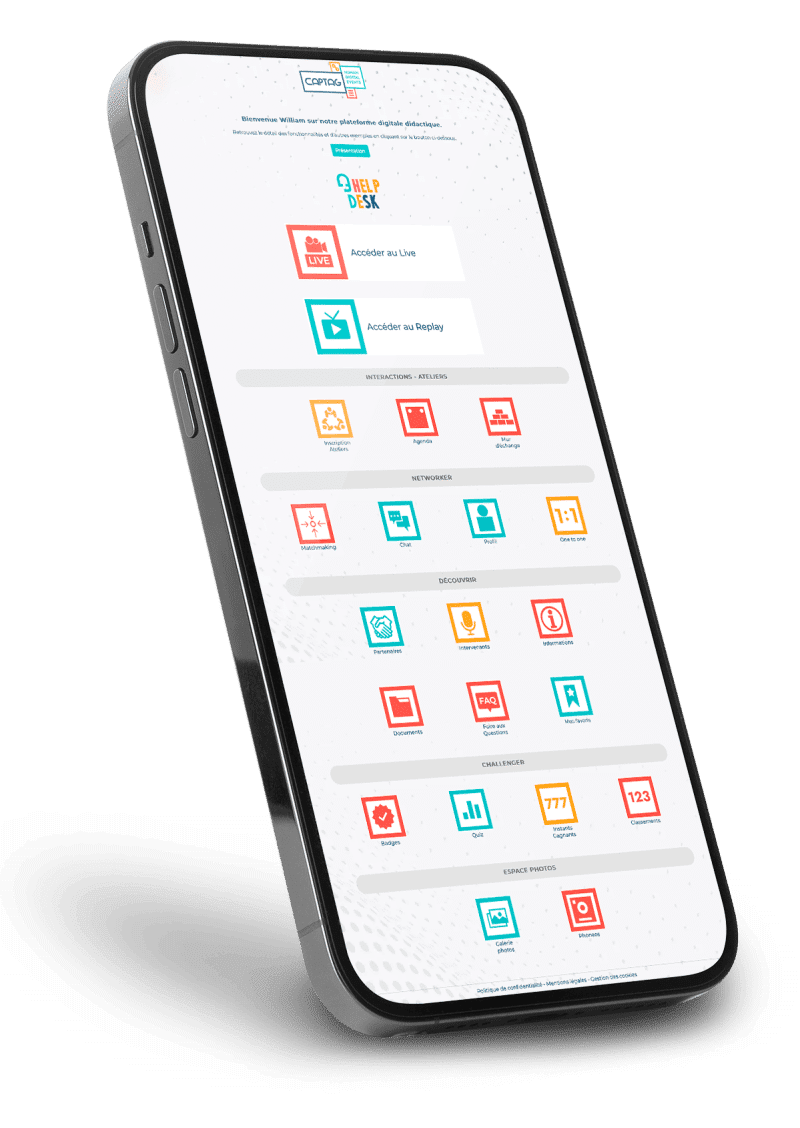 03
Services
Registration
Badge printing
Connected Cloakroom
Networking
Terminals
Quiz
Instant Winners
Teambuilding
Photo activities
Description

With Captag services, you can create an interactive experience for your guests. This includes digital animations that are associated with connected objects, and an entire course chosen from a catalog of more than 100 innovative products.
The digital enrollment feature welcomes guests and activates their NFC wristbands, for QR code reading. It also allows you to send automatic welcome texts or emails and notify your PR of VIP arrivals, all in real time. Another distinguishing feature that's offered by Captag is the live printing of guests' badges.
You only need to print the badges of the guests who are present, which reduces waste. Afterwards, the badges are recovered and recycled by our dedicated on-site containers.
The Web App also has a connected cloakroom, assigning a ticket to each guest, guaranteeing a safer, more fluid experience for your guests, while document sharing avoids paper printing, so that guests receive their documents by email or directly in their Web App.