Hit hard by the health crisis for almost two years, the event industry has come back to life in 2022 and the signs are green for 2023 as well. According to estimates by Emeca (European Major Exhibitions Centers Association), business should return to 90% of the 2019 level in the coming months.

However, the pandemic has changed the face of events on several levels: new formats, changes in participants' expectations, the explosion of digital tools, the growing awareness of the need for physical meetings to do business... To better understand the events of tomorrow, here is a cross interview with Antoine Bouchet and Mathieu Viot, respectively Technical Director and Senior Business Developer at Captag. Thanks to their analyses, here is a panorama of the next major trends in the events sector.

More "useful", more participative, more experiential, more CSR-oriented events… What do you think are the main trends that will emerge/increase in the professional events in 2023?
Antoine Bouchet
From the beginning, our clients have always been looking for one thing in the organisation of their events: uniqueness. They don't want any of their events to be like another, or a previous one.  With the health crisis, we all had to adapt to the end of physical meetings. In the space of a few months, an entire sector has had to develop a viable digital ecosystem so that some events can still take place.

The pandemic allowed digital events to mature, while the recovery last year led to a growth in hybrid events. This is a good thing, because the event industry needs to have a choice in the typology of its events. However, one thing is unanimous when we talked to agencies, advertisers and all the professionals in the sector, everyone missed the physical meeting. Events are about joy, laughter and wonder, meetings, and hugs. For 2023, face-to-face will make a big comeback, especially for local events.
Mathieu Viot
Although it was already present before the health crisis, the sustainable dimension will also become increasingly important in the event industry. To do this, it must be done on two levels. The first is sourcing. To organise a responsible event, you need to know how to surround yourself with partners who share this vision and desire.
The second is calculation. Failure to address the carbon impact of your event may even lead to institutional sanctions (State, local and regional authorities, etc.), but also to the disapproval of the end users: participants and companies. In addition to ISO 20121 certification, the government is currently considering how to better regulate our sector. The idea is to achieve sustainable event management, through calculation, while minimising the ecological impact of each layer of the event.
In the wake of the health crisis, many professionals in the event industry believe that we should no longer think in a binary way. On the one hand, physical events are an ideal and on the other hand, online events are a suitable substitute.
What is your opinion on the subject?
What is a successful hybrid event in your opinion?
 
Antoine Bouchet
A hybrid event must create a link between people on site and people online. The former should be able to move around the space with ease and enjoy it. The layout must be particularly well thought out in order to provide places to meet and exchange, but also for rest.
For their part, people online should not feel abandoned and have a passive experience. From the very first minute they are online, they need to be supported and offered with tools to interact with the people on site. These multiple "calls to action" allow remote participants to participate in a concrete way in the meeting either by asking questions live or by having the opportunity to give their opinions on what is happening on the spot.
In both cases, it is necessary to really bring all the participants into a world of their own through a real personalisation of the experience.
Mathieu Viot
For a hybrid event to be successful, it is necessary to create different journeys for the people on site and the people connected, while ensuring that these paths merge at certain points. To achieve this, organisers need to gather as much information as possible by registration forms or email campaigns.
What are your interests? What languages do you speak to exchange? What guests are present on site that motivate you to participate? Thanks to this data, the organisers will be able to create specific itineraries for each participant so that everyone can experience the event in a unique way.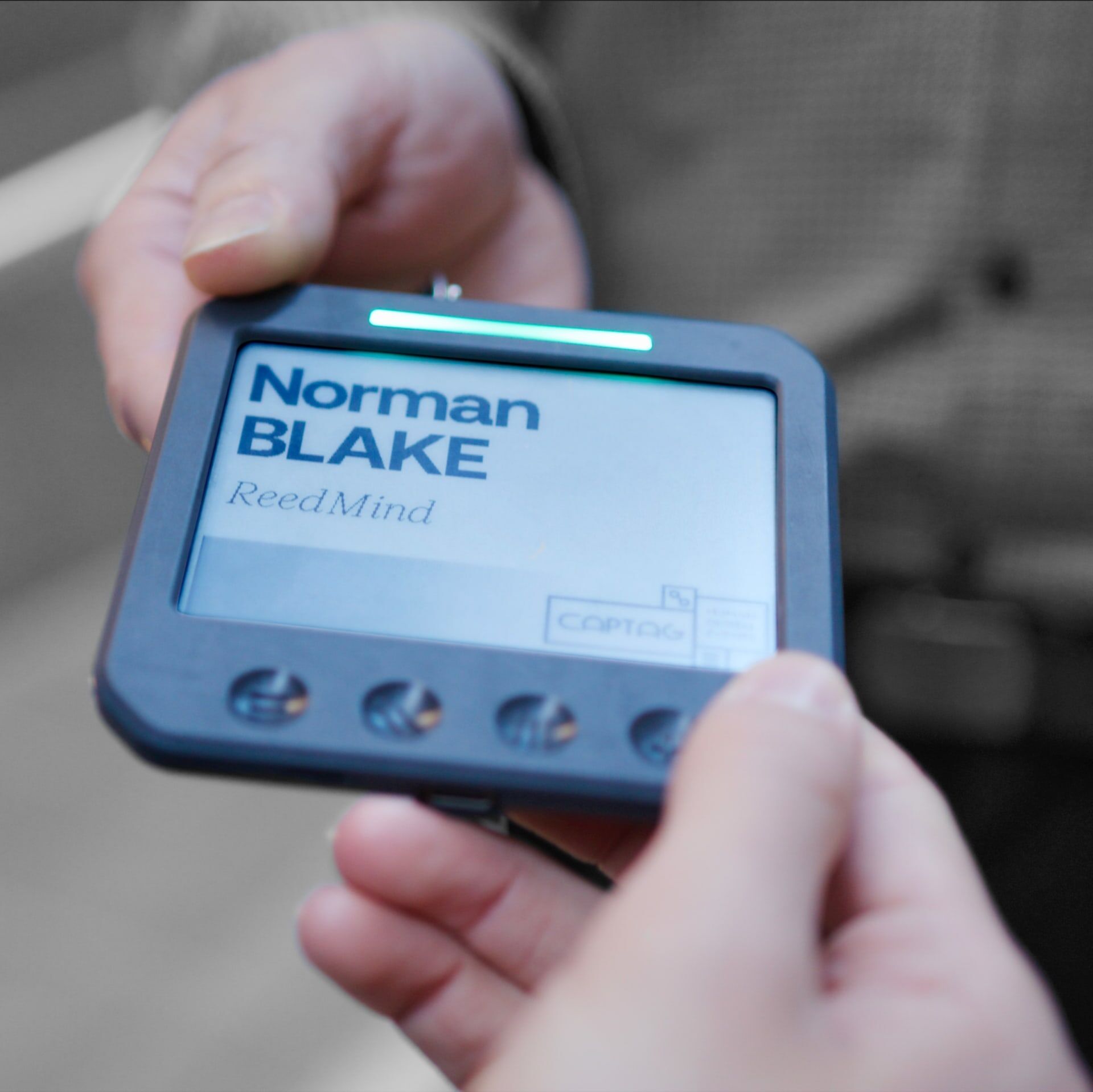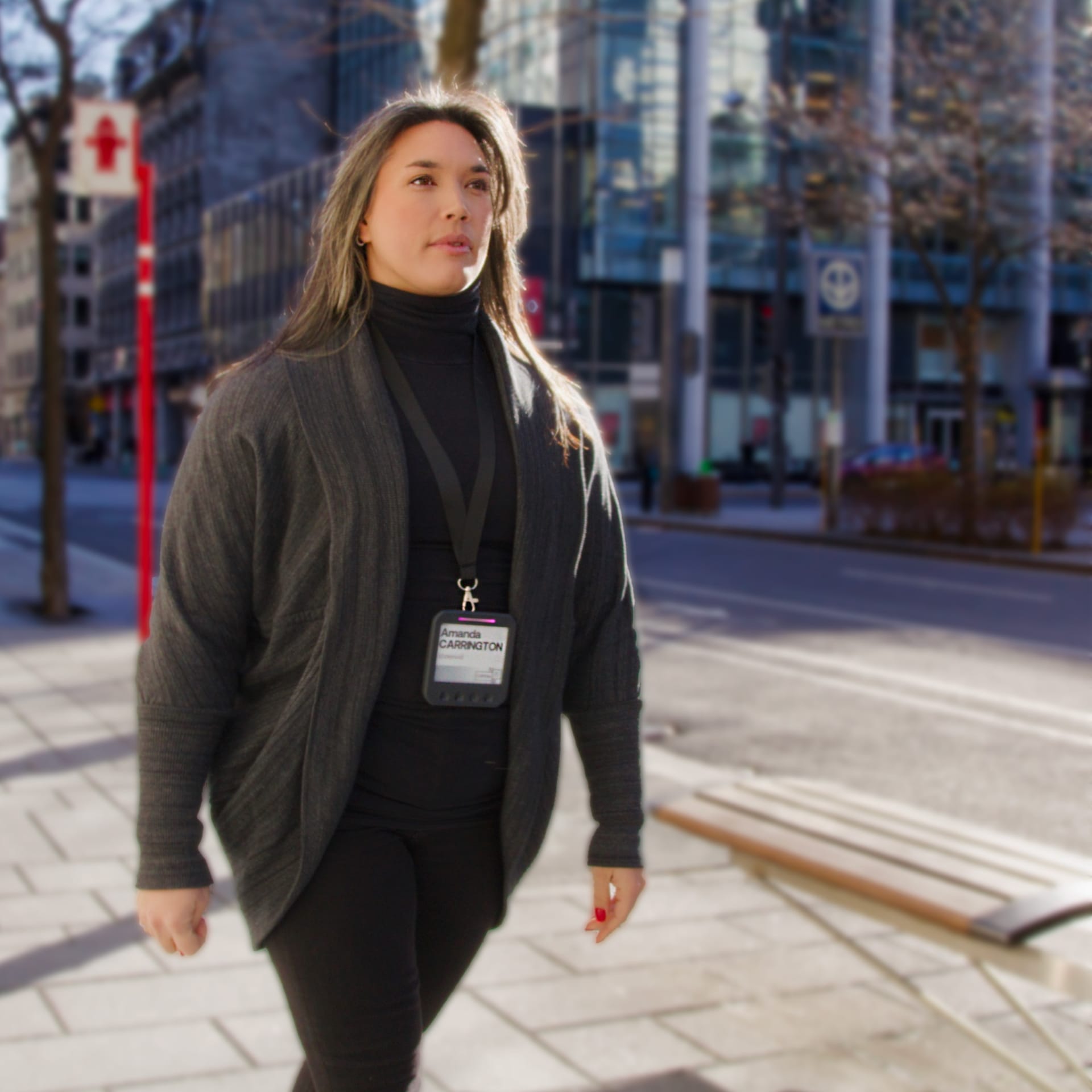 Finally, is the event industry, like digital marketing and social media, in an era of hyper-personalisation?
Mathieu Viot
Exactly, by using the data, in advance or in real time, of the participants, it is possible to offer experiences that meet their expectations and needs. By building deep connections with the people on site, organisers will increase satisfaction, recall and loyalty, and participants will gradually become real influencers of your event.

This hyper-personalisation must also be cosmetic. On site, you need to make your digital signage with gamification kiosks and provide participants with a web platform and application that is unlike any other. Each participant should be able to say to themselves, this is my event, it has been thought out and designed in a unique way.
How did you come up with the idea of Badgee?
Antoine Bouchet
For the record, the idea for Badgee came to us through...speed dating. In 2014, one of our clients asked us to digitalise the concept of speed dating and we had the idea to create small medallions in the shape of a half moon. During speed dating, when two participants wanted to exchange contact details, all they had to do was to unite the medallions to share each other's phone numbers and social networks. Gradually, we realised that this fluid and interactive way of exchanging information could be transferred to the world of events.
The aim of Badgee is to make the event experience by not interrupting a conversation, for example. With its four buttons and its ergonomic and scalable interface, Badgee was designed to be easy to use so that each participant can concentrate on the essential: human contact.
Mathieu Viot
Live voting, business card exchanges, easy access to conferences... Badgee uses digital technology to put the human link at the centre of each event. Technology will never be an end in itself. The communication, support and the human link are the most important things at an event. Moreover, we often like to say that we are not a tech company that does events, but rather an events company that does tech.

With Badgee, organisers enter a virtuous circle as they can more easily collect data on participants more easily. Badgee connects to our entire back-office environment, so we can collect, sort and analyse numerous KPI's. This qualified data is a real goldmine for organisers. When used properly, this data should allow you to push even further the hyper-personalisation of the next event, but also your post-event communication.